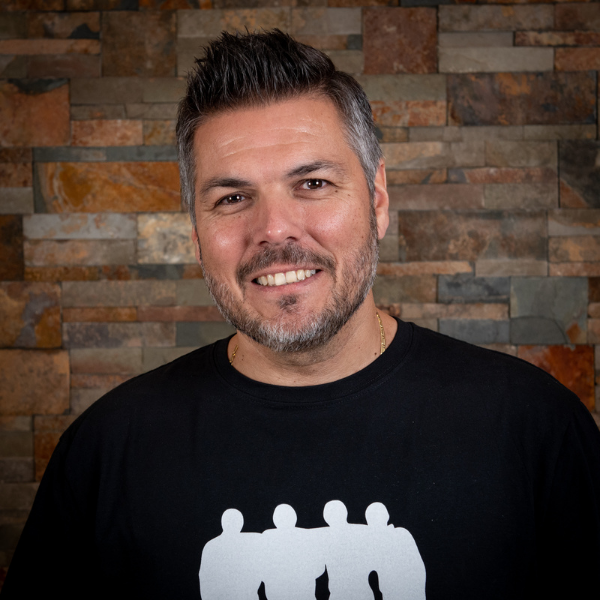 John
My love for food began at an early age. My child memories are filled with images of my mother preparing delicious meals for all the family to enjoy, because feeding her family was her expression of love.
Our extended family owned several restaurants and banquet halls in which l worked many long hours as a teen and more importantly it is where my passion and knowledge for cooking grew.
Today, my career has spanned 25 years in the financial industry though my passion for food has never wavered. FOUR FATHERS FOOD CO. has allowed me the opportunity to translate my love of food into creating delicious products for everyone to enjoy, because FLAVOUR MATTERS!
Most Memorable Meal:
Growing up in an Italian home, Sunday lunches with the family was a constant and looking back my most memorable meal. Every Sunday morning, I woke up to the aroma of fresh tomato sauce ('sugo') slowly simmering on the stove to be ready for our Sunday lunch. My mother would often add meatballs, sausage or beef brisket in the sauce to enjoy with the pasta. Good conversation and great food were inseparable at the family table.
Wine or Beer:
Wine - Whether it's sipping a glass of cabernet sauvignon with great company or pairing the right flavor and blend with a meal; wine is my preferred choice.
Favourite Hot Sauce:
One of my personal favourites is FOUR FATHERS Jalapeno. Nothing beats a spicy rigatoni pasta dish tossed in a fresh meat and tomato sauce, topped with shredded Parmigiano Reggiano with the final touch of FOUR FATHERS Jalapeno hot sauce to elevate the dish.
John's Choice
___________________
Shipping is calculated at checkout

JALAPENO HOT SAUCE: MILD, DELICIOUS, FLAVOURFUL

Mild, spicy flavour with the perfect amount of heat for those that like a little kick, but don't want to challenge their taste buds to a duel. 
Swirl it into your next plate of pasta, top some grilled fish, or add some zing to your next salad.

(Scoville Heat Units: 2,500 – 8,000 SHU)

INGREDIENTS

Jalapeno Peppers, Vegetable OIl, Salt, Garlic, Spices, Citric Acid