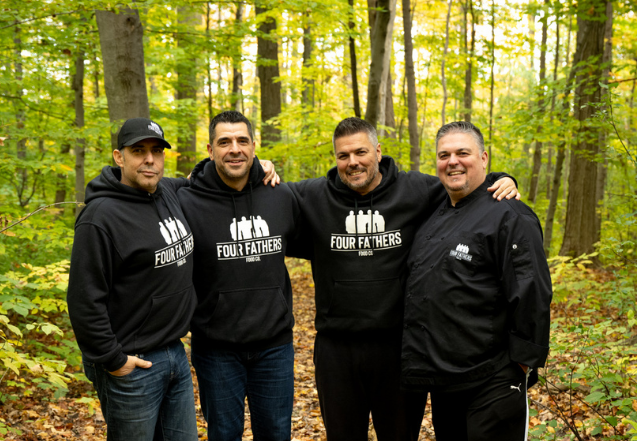 Behind our company and brand, are four fathers connected by friendship and a common love of food. This passion inspired us to share our knowledge and experience with you.
Having grown up in Canadian immigrant homes with roots tied to Western Europe, we have strong childhood memories, surrounded by family and friends, with an abundance and variety of delicious foods. These experiences along with travel influences have motivated us to create products which compliment traditional recipes and flavours to enhance every meal.
Made with pride and passion in Ontario, FOUR FATHERS FOOD CO., strives to use only fresh wholesome ingredients to prepare and deliver an authentic, savory product from our kitchen to yours.
Enjoy FOUR FATHERS FOOD CO. and elevate your next dish because FLAVOUR MATTERS!